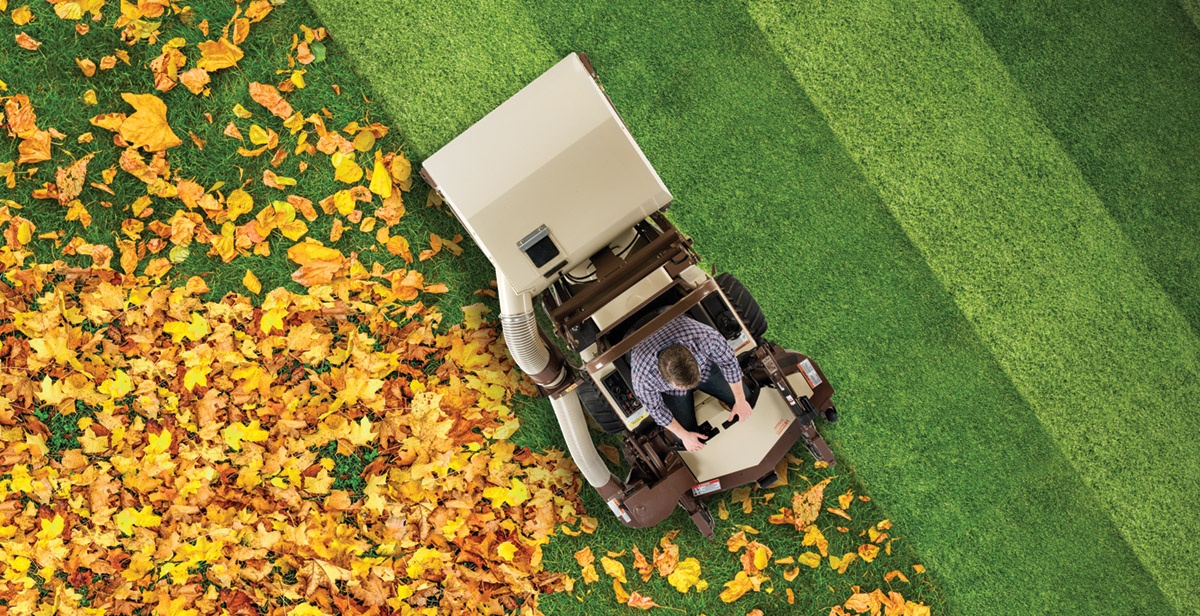 FALL SAVINGS -ON- SPRING DELIVERY
Buy now or reserve your new Grasshopper mower.
Now is the perfect time to buy a new Grasshopper mower or reserve a new mower for spring delivery. Our Reserve Program can save you hundreds of dollars on new mowers, implements and accessories, so you can be riding on a brand new mower this spring.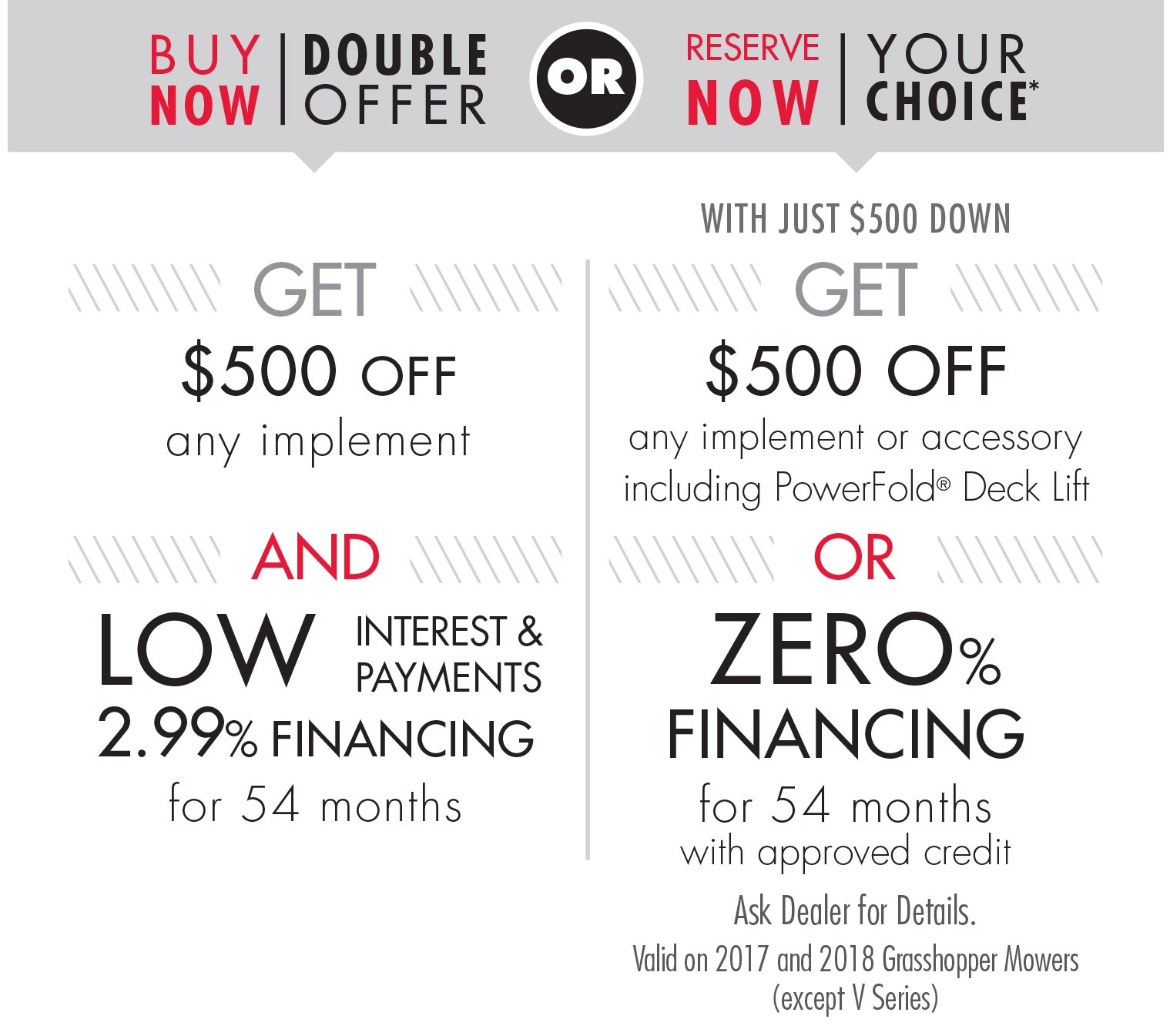 * Spring delivery must be completed by March 30, 2018. Financing available WAC. Customers can take advantage of subsidized financing at time of spring delivery in exchange for $500 bonus offer. Void where prohibited by law. Prices subject to change and availability. Offer ends December 30, 2017.