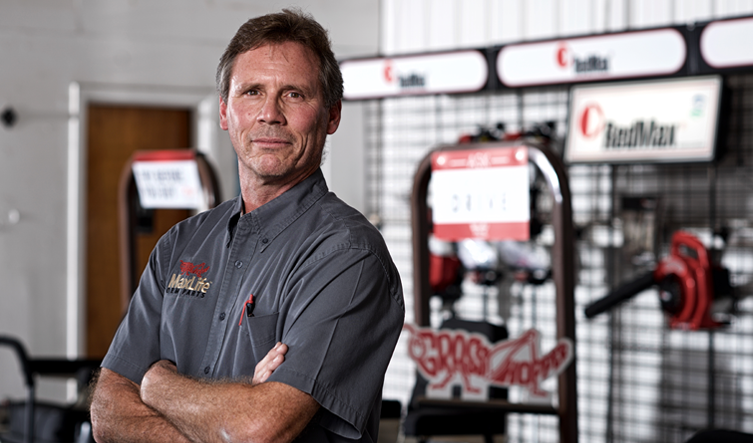 GRASSHOPPER DEALERSHIP OPPORTUNITIES
Available only at independent retailers, Grasshopper's complete line of MidMount™ and FrontMount™ zero-turn mowers and implements set the standards for performance, durability, productivity and comfort. By joining our nationwide network of authorized dealers, you'll offer your customers the most trusted brand in the industry with competitive programs designed to make your business more profitable.
As a dealer, you will also have access to our exclusive contract with U.S. Communities, bypassing the tedious and time-consuming RFP process. This contract offers a streamlined competitive purchasing process to thousands of local and state entities, school districts, higher education institutions and non-profit organizations across the nation.
Plus, you'll enjoy award-winning Grasshopper service and quality. In 2015 and 2016, Grasshopper earned the top Dealer's Choice Award in the Outdoor Power Equipment (OPE) manufacturer category for turf, lawn and grounds maintenance from the Equipment Dealer Association. We led other OPE manufacturers in all 12 categories, including overall satisfaction, product quality, parts quality, technical support and communication with management. You can count on Grasshopper to be committed to your success.
Are you ready to join our team?
To learn more about the benefits of becoming an authorized Grasshopper dealer, simply fill out the form. We'll give you a call to talk further.

Dealer Locator
Our Dealer Locator makes it easy for customers to find you. Check it out now.
Our Products
See our full line of industry-leading Grasshopper mowers and implements.